Protection • Stability • Strength
Agate is a stable crystal that aids in balancing the emotions.
---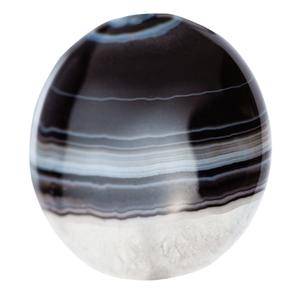 Agate harmonizes the energy in your body, stabilizing and centering your mind and soul. Agate is a powerful protection stone that attracts strength. It promotes self-acceptance and encourages confidence. Agate can help you overcome negativity and bitterness. Because it is such a stabilizing stone, Agate has long been associated with the Root Chakra. It aids in centering physical energy and the aura. It grounds you physically, but also emotionally and mentally. Agate encourages security and protects from negative energy and negative influence.
---
Orders Ship the Same or Next Business Day!
For Orders Over $35!
(Free Shipping to the USA Only)
Contact Us with any Questions!
support (at) newmoonbeginnings (dot) com