Love · Forgiveness · Emotional Healing
---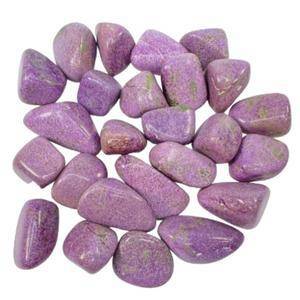 Stichtite radiates positivity. It encourages you to forgive yourself and others and helps to release negativity. It emanates love and calming energy that soothes any emotional turmoil you may be experiencing.

Stichtite connects the Heart and Crown Chakras, linking your thoughts to your feelings. It encourages you to express your emotions, especially feelings of love. Stichtite helps to ease fear of not being accepted and opens your heart to new positive experiences.
It inspires compassion for others and helps you to forgive people who may have wronged you in the past.


---
Orders Ship the Same or Next Business Day!
For Orders Over $35!
(Free Shipping to the USA Only)
Contact Us with any Questions!
support (at) newmoonbeginnings (dot) com