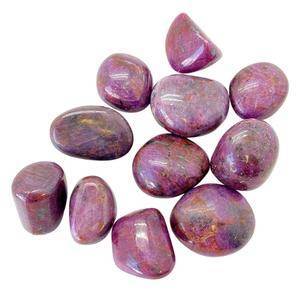 Ruby allows you to be open to and to experience all types of love. It encourages closeness and connection. It can also bring prosperity and protection. It can inspire a sense of power and self-confidence.
Ruby is a stone of courage, and can be especially powerful for self-acceptance and self-love. It is a strong stone, and encourages passion for life and exuberant energy.

Ruby stimulates the Root Chakra, adding stability to any situation. It helps to ground you emotionally, and stimulates the flow of life-force energy throughout your body. Because of its grounding energy, it can offer strength and support in times of need or stress.

---
Orders Ship the Same or Next Business Day!
For Orders Over $35!
(Free Shipping to the USA Only)
Contact Us with any Questions!
support (at) newmoonbeginnings (dot) com