Love • Compassion • Self Love
Pink Chalcedony inspires compassion.
---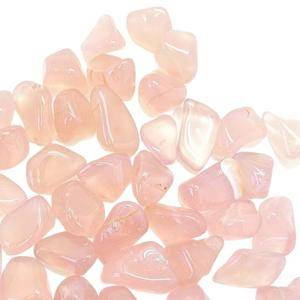 Pink Chalcedony inspires compassion. It opens your heart to loving energies and imparts the ability to understand others' feelings and worries. Pink Chalcedony also opens others to you. It is a stone that counteracts negativity. It also can help those who are having emotional issues, or are healing from love related problems.

Pink Chalcedony is a stone of the Heart Chakra. It radiates loving energy and opens your heart to self-acceptance and self-love. Pink Chalcedony encourages kindness and positive spirituality. It inspires optimism and joy, and can also impart generosity.

---
Orders Ship the Same or Next Business Day!
For Orders Over $35!
(Free Shipping to the USA Only)
Contact Us with any Questions!
support (at) newmoonbeginnings (dot) com