Happiness • Cleansing • Protection
Peridot radiates positivity and power.
---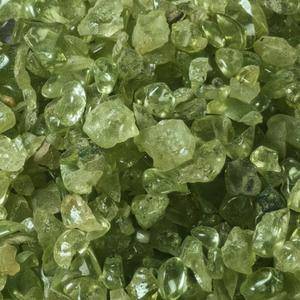 Peridot radiates positivity and power. It creates a sense of warmth and well-being. Peridot is an extremely joyful stone that can help you find happiness in any situation. It enhances confidence and alleviates stress and anger. Peridot is a great motivator and an emotional cleanser. It offers light-hearted vibrations.

Peridot activates the Solar Plexus Chakra and balances the Heart Chakra. It is believed to be a stone of prosperity and abundance. It is an Earth Element stone, but it also emanates the power of the sun. Peridot can help to lead you to courage and positive energy.

---
Orders Ship the Same or Next Business Day!
For Orders Over $35!
(Free Shipping to the USA Only)
Contact Us with any Questions!
support (at) newmoonbeginnings (dot) com