Ocean Jasper encourages feelings of joy.
---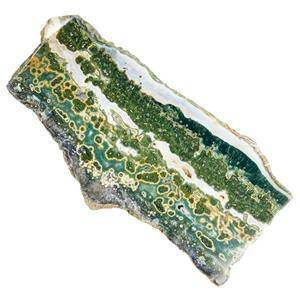 Ocean Jasper encourages feelings of joy. It is a positive stone that can lift spirits. Ocean Jasper radiates positive vibrations and can increase your self-confidence. It can inspire your personal power, increasing your confidence and your emotional strength. Ocean Jasper helps to heal you from past events or emotional hardships.

Ocean Jasper stimulates the Solar Plexus Chakra. It can help you gain a better understanding of your feelings and inner-self. Ocean Jasper stimulates your energy, creating a positive flow within you. It is a healing stone that uplifts you and brings joy.

---
Orders Ship the Same or Next Business Day!
For Orders Over $35!
(Free Shipping to the USA Only)
Contact Us with any Questions!
support (at) newmoonbeginnings (dot) com