Lodolite Meaning (aka Garden Quartz)
New Journeys • Growth • Transformation
---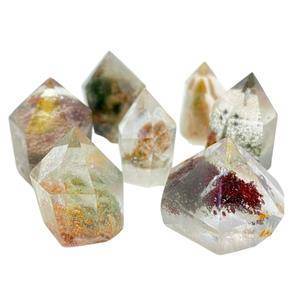 Lodolite, also known as Garden Quartz, clears your mind and opens you to new opportunities. It emanates loving energy while guiding you to new journeys.
Lodolite is a stone of transformation that inspires positive change in your life. It allows you to grow spiritually and emotionally. Lodolite resonates with the Crown Chakra and inspires clarity of mind.
It is especially helpful in the manifestation of your dreams and desires. It allows you to see how you might be able to do better in all aspects of your life. Lodolite helps you to let go of negative thoughts and emotions and prepares you for new beginnings.
---
Orders Ship the Same or Next Business Day!
For Orders Over $35!
(Free Shipping to the USA Only)
Contact Us with any Questions!
support (at) newmoonbeginnings (dot) com