Leopard Skin Jasper Meaning
Grounding • Protection • Healing • Support
---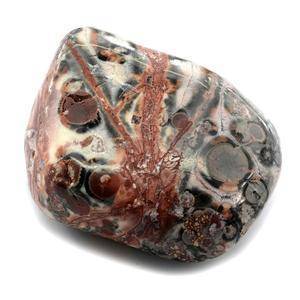 Leopard Skin Jasper is a stone of protection that nurtures you emotionally and mentally. It encourages personal growth and increases your confidence. Leopard Skin Jasper helps you to let go of past emotional pain and create new, more positive patterns in your life.

Leopard Skin Jasper grounds you spiritually and allows you to explore your inner self. It is a stone of self-healing and helps you explore your thoughts and feelings. Leopard Skin Jasper helps you to release negative energy and inspires a positive future. It can help you reach beyond your comfort zone and supports you in a gentle way.

---
Orders Ship the Same or Next Business Day!
For Orders Over $35!
(Free Shipping to the USA Only)
Contact Us with any Questions!
support (at) newmoonbeginnings (dot) com