Growth • Prosperity • Fulfillment
---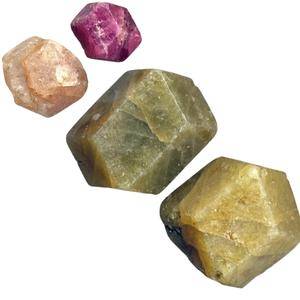 Grossular Garnet is a powerful stone of prosperity. It inspires personal growth and opens you to new experiences. Grossular Garnet attracts an abundance of positive thoughts, loving energies, and fulfillment. It encourages generosity to yourself and others.

Grossular Garnet resonates with the Root Chakra, grounding you in the here and now. It also opens the Heart Chakra to love and inner acceptance. Grossular Garnet is a stone of emotional growth and is especially helpful in manifesting the future you see for yourself. It encourages you to explore new opportunities with courage and an open mind.

---
Orders Ship the Same or Next Business Day!
For Orders Over $35!
(Free Shipping to the USA Only)
Contact Us with any Questions!
support (at) newmoonbeginnings (dot) com