Abundance • Manifestation • Love
---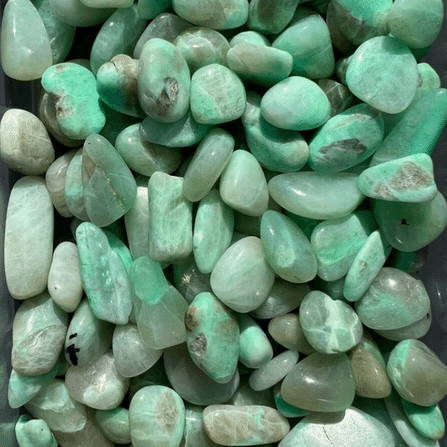 Garnierite is a stone of love, not just romantic love, but also self-love and love between friends and family. It attracts abundance and soothes negative thoughts and feelings.
Garnierite is a great stone for manifesting and achieving your personal goals. Garnierite resonates with the Heart Chakra and helps to balance your emotions. It helps to soothe past emotional hurt and opens you to new love.
Garnierite inspires optimism and provides you with courage to face new experiences and relationships. It attracts prosperity and an abundance of positive energy.
---
Orders Ship the Same or Next Business Day!
For Orders Over $35!
(Free Shipping to the USA Only)
Contact Us with any Questions!
support (at) newmoonbeginnings (dot) com