Joy · Creativity · Intuition
---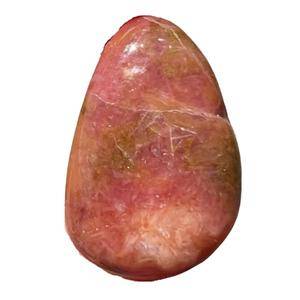 Bustamite radiates strong energies of playfulness and joy. It helps to encourage creativity, and overall is a positive stone on every level. It is a stone of vitality that connects you to all the good parts of your inner child. Bustamite inspires you to take on new experiences with optimism and strength.

Bustamite's strong vibrations balance the Root Chakra, helping you to become more in-tune with the positive energy of the universe. It also balances the Sacral Chakra and inspires new ideas. Bustamite creates vivid dreams, and can help you make contact with your spirit guides.

---
Orders Ship the Same or Next Business Day!
For Orders Over $35!
(Free Shipping to the USA Only)
Contact Us with any Questions!
support (at) newmoonbeginnings (dot) com