Grounding · Calming · Creativity
---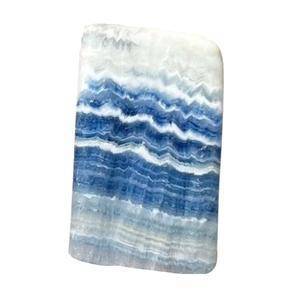 Blue Scheelite is a grounding stone that not only awakens the mind to positive thoughts, but it also inspires creativity. It helps you to clearly understand your thoughts and ideas.
Blue Scheelite's calming energy is especially effective when you may be feeling overwhelmed. Blue Scheelite clears and activates all the Chakras but is especially helpful for communication.
It allows you express your truth and to communicate from a place of vulnerability. Blue Scheelite inspires forgiveness, both for your own past mistakes and for others'.
It helps you to connect with your mind and your creative energies, and its spirituality grounds you both mentally and physically.
---
Orders Ship the Same or Next Business Day!
For Orders Over $35!
(Free Shipping to the USA Only)
Contact Us with any Questions!
support (at) newmoonbeginnings (dot) com