Wisdom • Truth • Expression
Blue Sapphire is a stone of wisdom.
---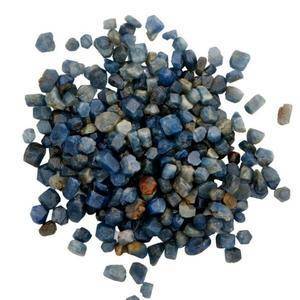 Blue Sapphire is a stone of wisdom. It carries ancient knowledge and helps to focus the mind. Blue Sapphire stimulates concentration and aids in enhancing insight. It is said to bring peace of mind and understanding of the truth. Blue Sapphire helps to release unwanted thoughts and create a sense of serenity.

Blue Sapphire stimulates the Third Eye Chakra and gives you insight to yourself and the world around you. It is the birthstone for the month of September. Blue Sapphire aligns and brings peace to the physical, emotional, and mental bodies. It inspires mental agility and activates the mind and soul.

---
Orders Ship the Same or Next Business Day!
For Orders Over $35!
(Free Shipping to the USA Only)
Contact Us with any Questions!
support (at) newmoonbeginnings (dot) com