Kyanite is a very peaceful stone.
---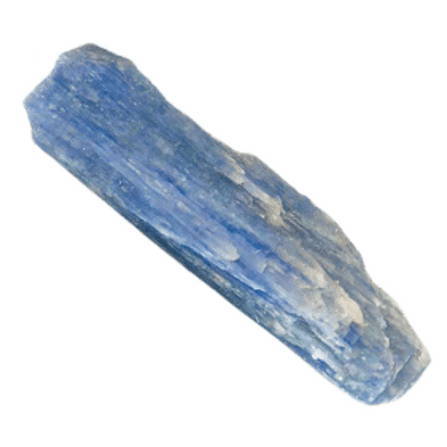 Kyanite is a very peaceful stone. It is one of the few stones that does not absorb negative energy, so it does not need to be cleansed. Kyanite helps to gently rebalance your personal energy and promotes soothing thoughts. It is also useful for meaningful communications and peaceful interactions with others.

Kyanite can align all of the Chakras, but is especially beneficial for the Third Eye Chakra. It can open you to new opportunities and ideas. Kyanite helps to restore energy balance, and is very useful for meditation. It inspires tranquility of the mind, body, and soul.

---
Orders Ship the Same or Next Business Day!
For Orders Over $35!
(Free Shipping to the USA Only)
Contact Us with any Questions!
support (at) newmoonbeginnings (dot) com