Intuition · Wisdom · Calming
---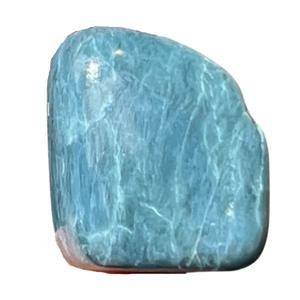 Blue Jade is a stone of calm and helps to clear the mind. It exudes serenity and can be especially helpful in stressful situations. Blue Jade is attuned to both worldly and spiritual wisdom and encourages an open mind. Its soothing qualities help to foster patience and clarity.

Blue Jade resonates with the Crown Chakra. Because of its calming and clearing vibrations, it also helps to open the Third Eye Chakra. Blue Jade is a strong combination of Earth and Air Elements.
It is also remarkably helpful for decision making and problem solving and for those who wish to expand their spiritual knowledge.

---
Orders Ship the Same or Next Business Day!
For Orders Over $35!
(Free Shipping to the USA Only)
Contact Us with any Questions!
support (at) newmoonbeginnings (dot) com